We come to you!
Our wheelchair professionals will travel to your home or office to evaluate you for a new wheelchair at no cost to you.  Whether this is your first chair or a replacement chair, Phoenix will work with you to determine your specific requirements in obtaining optimal mobility.
Service is important Us
You can count on us to keep you wheelchair operational
Phoenix employs more service techs per chairs provided than any of our competitors.  We developed our own inhouse service tech apprentice program to train our staff to care for our patients after the sale.  Our technicians will come to your home to service your wheelchair. We also try diligently to diagnose your wheelchair problem over the phone if possible, in order to get you moving quicker and with less expense.
We Are Here For You
Phoenix will obtain and deliver your wheelchair faster than our competitors
Unfortunately, insurance companies do not want to pay for power wheelchairs.  Industry averages for national companies are greater than 4 months from the date of the referral call to actual delivery of the wheelchair.  Our staff have on an average of 10+ years experience navigating through all the requirements and paperwork.
Specializing in all facets of mobility.
We Keep You Moving
Phoenix Rehab & Mobility sells manual wheelchairs, consumer power chairs, power scooters, and complex rehab products. Our trained staff of Assistive Technology Professionals (ATPs) have specialized training in seating and positioning to ensure that each custom purchase is the correct mobility product to meet that individual's needs.
Our ATP staff will visit the customer's home and give an in-home demonstration so our customers feel comfortable operating their wheelchair safely and independently. While there, we will perform a detailed home assessment. We partner with the referring physician, therapist, case manager, and the customer to create an optimal mobility solution.
All

Complex Rehab Manual

Complex Rehab Power

Lift Chairs

Mobility Lifts & Ramps

Power Wheelchairs
Power Wheelchair
"Phoenix Mobility went above and beyond to meet my needs."
Complex Rehab Wheelchair
"I am beyond happy with your service and how fast you provided my husband."
Complex Rehab Wheelchair
"I couldn't be happier with the company and their staff! Friendly and very easy to work with."
The future of healthcare.
A Great Place to Work. A Great Place to Receive Care. Building a Healthy Community One Individual at a Time.
James C. Rogers has owned Phoenix Rehab for 20 years,  growing the company to the leading provider of power wheelchairs in its service area.  James founded the Complex Rehab Committee for the State of Tennessee and is the Tennessee Delegate to AA Homecare.  James also represents the State of Georgia on Medicare's Region C Council. James has been the President of Hospitals, Home Health Agencies, and Home Medical Equipment Companies, for over 30 years and began his healthcare career as a Medicare Auditor.  
James is a Certified Public Accountant, Certified Home Health Executive, and a Fellow in the Healthcare Financial Management Association. James has been married for over 30 years and has 2 sons and 2 grandsons. James passion is improving the mobility of patients limited by disease and disabilities. James also owns PPS Orthotic & Prosthetic Services in Chattanooga, TN.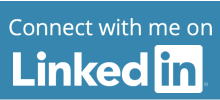 Latest Happenings at Phoenix & Rehab and Mobility Industry
Medicare's Any Willing Provider Provision, set to go into effect Jan. 1, 2019, could mean